About Us
Swarga Foundation's Mission is to improve the lives of individuals with Multiple Sclerosis and other neuro-muscular disorders by increasing awareness among the general public and thereby transforming the general attitude in society towards differently-abled individuals. This would help increase empathy and improve access to opportunities that are currently inaccessible due to lack of infrastructure and misinterpretations of disabilities in society.
Our vision is an inclusive society where individuals with MS and other neuro-muscular disorders have access to all the opportunities in order to live a complete life. Improved accessibility, more empathy and comprehensive rehabilitation of individuals with neuro-muscular disorders are imperative to make our vision true. One of our intermediate goals is to establish a comprehensive rehabilitation centre where patients are guided by specialists and trained to deal with their specific problems. Please click www.swargafoundation.org to know about us.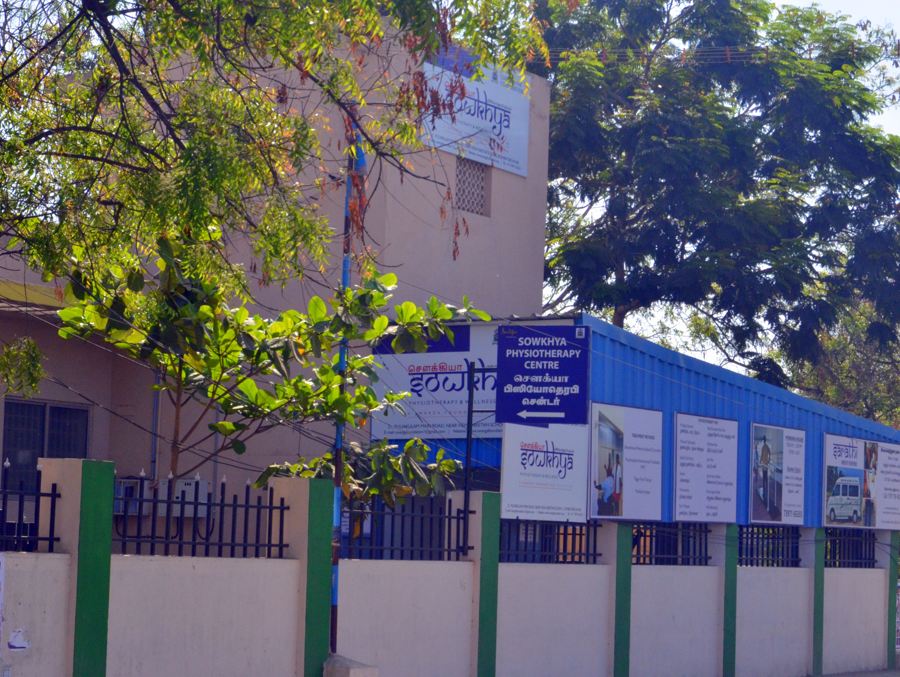 Sowkhya Physiotherapy & Wellness Centre is an initiative of Swarga Foundation, in association with Municipal Corporation of Coimbatore. Sowkhya was inaugurated on the Sunday, October 14, 2018. Thiru S P Velumani, Honorable Minister for Municipal Administration & Rural Development was the Chief guest. The program was presided by Thiru Dr. K Vijayakarthikeyan, IAS, Honorable Special Officer and Corporation Commissioner. Thiru K Arjunan, Honorable MLA, Coimbatore South was the Guest of Honor.
Sowkhya Physiotherapy Centre is an outpatient centre in Coimbatore city where qualified therapists & physicians provide free physiotherapy for individuals with neurological disorders like Multiple Sclerosis, Parkinsonism, Spinal Cord injury, Paralysis (Stroke), etc. irrespective of nature of the problem and duration of therapy. We have facilitated Comprehensive documentation on secure online platform to reflect accurate, timely and specific services provided to the patients.